Main content starts here, tab to start navigating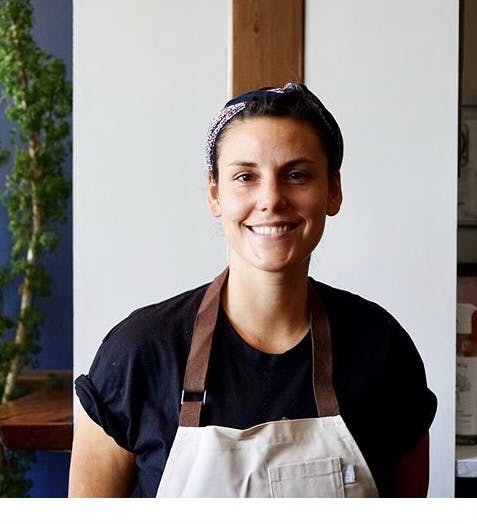 Kirsten Shaw
Chef de cuisine
Chef Kirsten Shaw was born in South Africa where she experienced an exotic and multifaceted food culture. During her younger years, the rich flavors of Indian and Malaysian cuisine left a long-lasting impression.
At 11, her family relocated to France where she had to adapt to a new language and culture, and in the process discovered a new set of flavors prepared in a more refined manner. She then decided to focus on the literary arts in college.
It was only during a lengthy stay in South East Asia did her passion for food resurface and motivate her to enroll at The 1000 Hills Chef School, in her native town of Durban.
She graduated at the top her class in 2012, and talked her way into a starting position at Les Domaines des Hauts de Loire, a 2 Star Michelin restaurant in the Loire Valley, France.
From there she forged her own path through numerous star-studded restaurants in Paris, Normandy and the South of France.
In 2018, she joined Atelier Crenn, promptly falling in love with San Francisco, and has since sought a way to build a life and career here in California.
Chef Kirsten's love for Californian produce has driven her to find ways to support the farmers and purveyors through these difficult times. Her style in the kitchen is centered around her focus to build a positive, inclusive, and healthy kitchen culture for her team.
Kirsten Shaw hopes to give Sorrel diners the same heightened olfactory experience and passion she derives from her own culinary experience.